May 24, 2010
After spending several years in various County level Libertarian Party executive positions, I am now simply a civilian, having handed off my executive duties to others so that LP Dallas County will proceed with fresh ideas for electing Libertarian politicians.
Each of the current candidates for LNC Chair brings to the table experience, integrity, even disciples. They each have a record of devotion. Many of my fellow libertarians have spoken regarding the candidates, expressing praise, anger and even fear. Our principles are steadfast - The next LNC Chair will be a valiant and responsible steward.
As a lay member of the LP, I am enthusiastic and confident, but I know this, something you all know -- We need help. I do not write these words as a critic but as a coach - and a player.
Look within yourselves, vote with your spirit and accept the challenges ahead.
I am in the trenches for the Libertarian Party.
Looking forward to working harder and working smarter, I endorse John Jay Myers for Libertarian National Committee Chair.
TimLebsack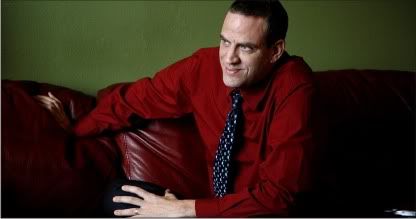 John Jay Myers
http://gigibowman.wordpress.com/